The Ultimate Guide to Top Computer Vision Conferences: Where Tech Visionaries Unite
Mar 17, 2023
When it comes to staying at the forefront of computer vision, there's no better place to be than at industry conferences. These events bring together the brightest minds in the field, showcasing the latest innovations and fostering collaboration. In this engaging and witty guide, we'll unveil the top computer vision conferences that every tech visionary should attend. So grab your calendar, and let's start planning your next adventure in the world of computer vision!
Conference on Neural Information Processing Systems (NeurIPS)
As one of the largest and most prestigious machine learning conferences, NeurIPS is a must-attend event for anyone interested in computer vision. With a diverse range of workshops, tutorials, and presentations, NeurIPS offers a wealth of knowledge and networking opportunities. Prepare to be inspired by cutting-edge research and rub shoulders with the luminaries shaping the future of AI and computer vision.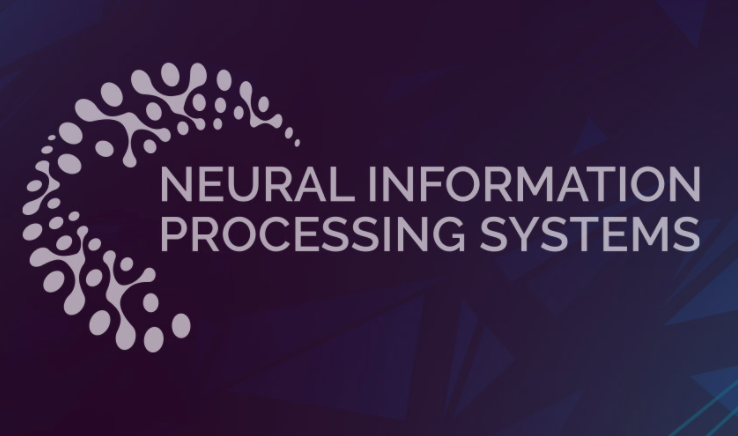 International Conference on Learning Representations (ICLR)
ICLR is dedicated to the rapidly evolving field of representation learning, which plays a pivotal role in computer vision. This conference showcases state-of-the-art techniques, such as deep learning, unsupervised learning, and reinforcement learning, all of which contribute to advancements in computer vision. At ICLR, you'll get a chance to witness the latest breakthroughs and expand your understanding of this fascinating field.
Computer Vision and Pattern Recognition (CVPR)
As the premier annual computer vision conference, CVPR is an event you simply can't afford to miss. With a focus on cutting-edge research and real-world applications, CVPR offers an unparalleled platform for researchers, engineers, and visionaries to connect and collaborate. From object detection to semantic segmentation, CVPR covers it all, ensuring you stay ahead of the curve.
European Conference on Computer Vision (ECCV)
ECCV is one of the top conferences in the computer vision arena, attracting leading researchers and industry professionals from around the world. This biennial event features presentations on groundbreaking research, as well as workshops and tutorials that delve into the latest trends and techniques. Attending ECCV will not only expand your knowledge but also provide ample networking opportunities with global experts.
International Conference on Computer Vision (ICCV)
Held every other year, ICCV is another prestigious event in the world of computer vision. With a strong focus on research and innovation, this conference brings together academia and industry to discuss the latest developments and future directions in computer vision. From robotic vision to 3D reconstruction, ICCV covers a broad spectrum of topics, offering something for everyone.
Conference on Robot Learning (CoRL)
If you're passionate about the intersection of robotics and computer vision, CoRL is the conference for you. This event showcases the latest research in robot learning, including perception, control, and decision-making. Attending CoRL will allow you to explore cutting-edge developments in robotic vision and witness the future of human-robot interaction.
British Machine Vision Conference (BMVC)
As the United Kingdom's premier computer vision conference, BMVC offers a unique blend of academia and industry perspectives. This annual event features presentations, workshops, and tutorials on the latest developments in computer vision and pattern recognition. By attending BMVC, you'll gain insights into state-of-the-art techniques and have the opportunity to network with leading experts in the field.
Conclusion
Take Your Computer Vision Expertise to the Next Level. Attending computer vision conferences is an essential part of staying current with the latest developments and forging valuable connections in the field. However, if you truly want to elevate your expertise and accelerate your career, the Computer Vision Mastery Program for Professionals is the perfect next step. This comprehensive program offers personalized learning, expert mentorship, and real-world projects that will empower you to excel in the rapidly evolving world of computer vision. By participating in the program, you'll gain hands-on experience with state-of-the-art algorithms and techniques, ensuring you stay ahead of the curve and become a sought-after expert in the field. Don't miss this unique opportunity to transform your career and make a lasting impact on the world of computer vision. We are thrilled to announce that we are launching our Kickstarter campaign called Computer Vision Mastery for Professionals on the 24th of March at 12:00 PM SAST. We invite you to join us on this journey and take your first step toward becoming a computer vision master. As part of our launch, we are hosting a competition where you can stand a chance to win $1000. To participate, all you need to do is click on this link: https://www.augmentedstartups.com/computer-vision-mastery-competition. It's that simple! Join Us Today! So, what are you waiting for? Join us today and become a computer vision master! Our course is designed to help you achieve your professional goals and take your career to new heights. With our easy-to-understand modules and expert guidance, you'll be on your way to becoming a computer vision expert in no time. Don't miss out on this incredible opportunity to upskill your knowledge in computer vision and win $1000. Sign up now and take your first step toward becoming a computer vision master!
Get our Free Computer Vision & AI Starter Kit:
AI & Computer Vision

Foundations

: Uncover the core concepts and skills behind AI and Computer Vision, perfect for beginners or anyone eager to refresh their expertise.

YOLO-NAS & YOLOv8

Object Detection Pro - A Glimpse: Dive into a preview of our powerful YOLOv8 course and master state-of-the-art object detection techniques that'll set you apart.

ChatGPT

Course Exclusive Access: Be among the first to explore our groundbreaking ChatGPT course and unleash the potential of Large Language Models (LLMs).
Expert Tips &

Insider Knowledge

: Stay ahead of the competition with regular updates on the latest AI and Computer Vision trends and developments.
We hate SPAM. We will never sell your information, for any reason.